THE RVK RITUAL BREAKFAST MUESLI was the one of biggest sensation of our yogaretreat in Snæfellsnes last August. The guests were actually excited to get up in the morning just to get to the oh so tasty musli that is good with almost everything! Making musli from scratch is not a complicated ritual but makes the mornings just a bit sweeter.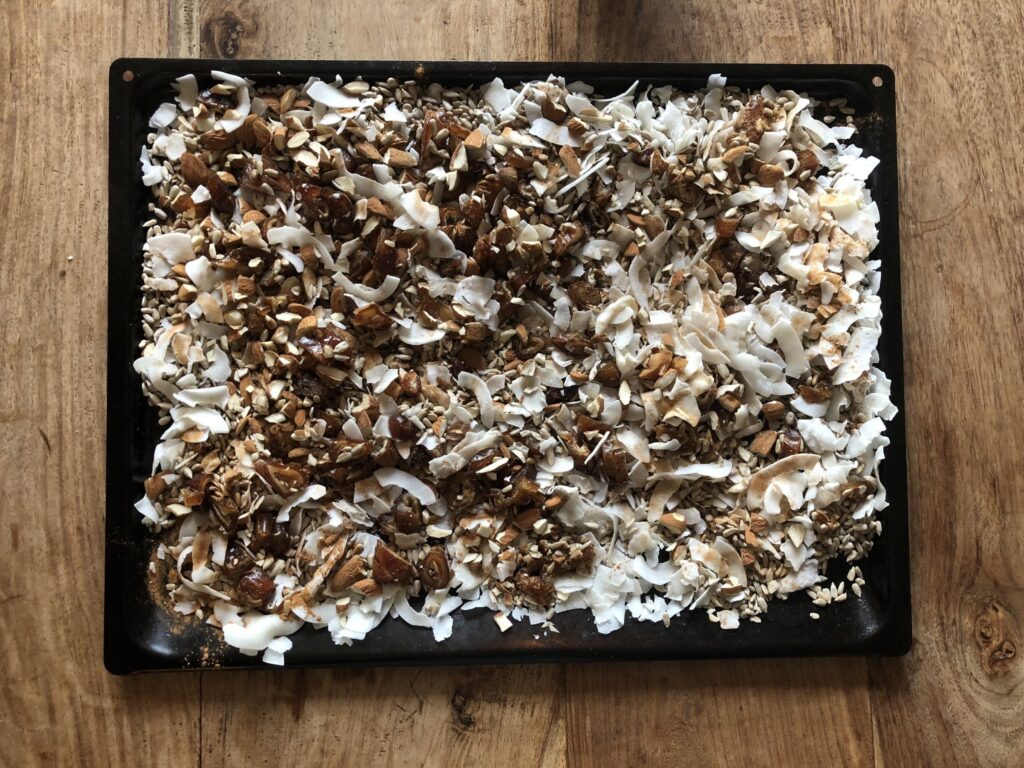 RVK RITUAL MUESLI
MADE WITH ORGANIC INGREDIENTS FROM HIMNESKT
Oats
Pumpkin seeds
Sunflower seeds
Coconut flakes
Chopped almonds
Agave sirup
Cinnamon
Coconut oil

METHOD:
Choose how much you want of each ingredient and skip ones you do not like or that you don´t have in your kitchen cabinet. Preheat the oven to 200 degrees. Start with the coconut shavings as they take the least time to cook. Mix 2 teaspoons of coconut oil and one of agave together. Mix the oil to the coconut shavings with your hands. Then put it in the oven, stirring every min. until golden. Remove and place to the side to cool. Mix the seeds together, add cinnamon, 5-6 teaspoons of coconut oil and sweeten to taste, mix together. Place on a sheet evenly and into the oven stirring every 2 mins until golden. Remove and place to the side to cool. Do the same with the oats depending on what ratio you want your musli to be and the same with the almonds. Finally mix it all together. Store in a clean glass container with the lid on for up to three weeks.
ENJOY!