Rvk Ritual is blessed with it´s beautiful community. Through our work we get to meet amazing women and one of them is the magical Andrea Ósk, an Icelander based in Sweden. We met her last summer at our Lunga workshop and were just amazed with her presence and beautiful style. She is also a Self Mastery student and we have been lucky to watch her blossom even more into this magical being that she is. She is a fashion designer focusing on Textile, a pilates teacher and overall radiant being. We asked her to answer a few questions for us:
NAME: Andrea Ósk (follow her insta @andreaoskm )
CREATIVE OUTLET: Fashion design
LOCATED: Borås, Sweden currently in Iceland over the summer
SUN, MOON, RISING: Libra sun, Scorpio moon, Libra rising
HUMAN DESIGN: Generator (2/4 Personality)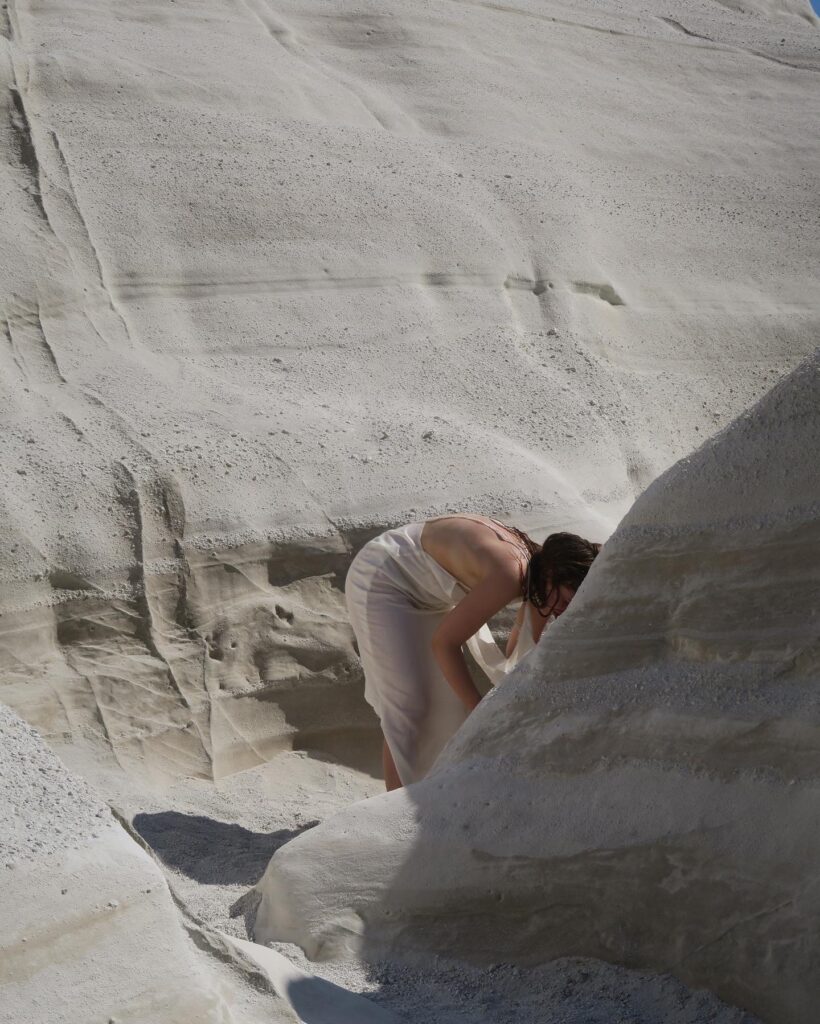 FIRST THING YOU DID THIS MORNING & MORNING ROUTINE? 
I stepped outside for a minute to soak up the crisp Icelandic air before I warmed up tea with fresh ginger. I love to start my days slowly.
My most beloved morning ritual is a beautiful and nutritious breakfast. This year I have also incorporated meditation into my mornings which I am so grateful for.
Once a week I start my morning attending a Kundalini yoga class which acts as a beautiful anchor for my whole week. Having weekly rituals like taking classes or that I call my grandmother every Friday work such magic for me, they allow me to find balance and ground throughout the week.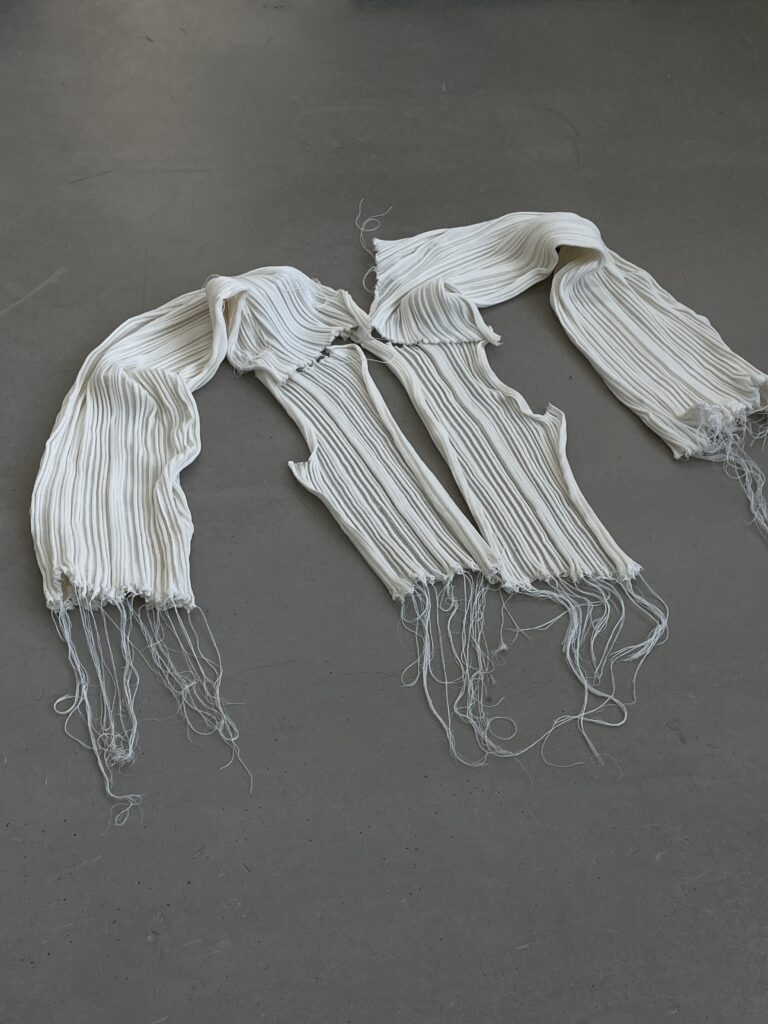 WHERE DO YOU FIND INSPIRATION?
I catch inspiration alot in my surroundings, I find all things odd so beautiful. I observe people's movement and the way they dress and wear their garments, sometimes captured by sketching or writing down details of their wearing. I find so much beauty and inspiration in nature and its perfect imperfections and work very material based preferably with natural fibers.
When starting a new project I naturally tend to go deep into thoughts, allowing the wonderings in my mind to expand in all directions before the path comes to me. I then start by creating the material with focus on composition between each thread and detail before playing with forms and the lines of the body. Naturally along the process shields shed until all I have left is the core of my project expressed with a deep purpose yet a simplistic expression.

WHAT HAS HELPED YOU ON YOUR WELLNESS/SELF CARE JOURNEY?
It has been a balance of finding the tools that work for me and to create a strong support network of soul friends, professionals and mentors that I trust, feel safe with, and learn from.
Kundalini yoga and meditation has helped me beyond what I could have imagined to move through blockages and find my source of creative power. Also caring for my dearest and nurturing my relationships by being vulnerable in them and actually seeking the relationships I want to have in my life. I am so so blessed to have incredible souls in my life that teach and inspire me beyond words everyday.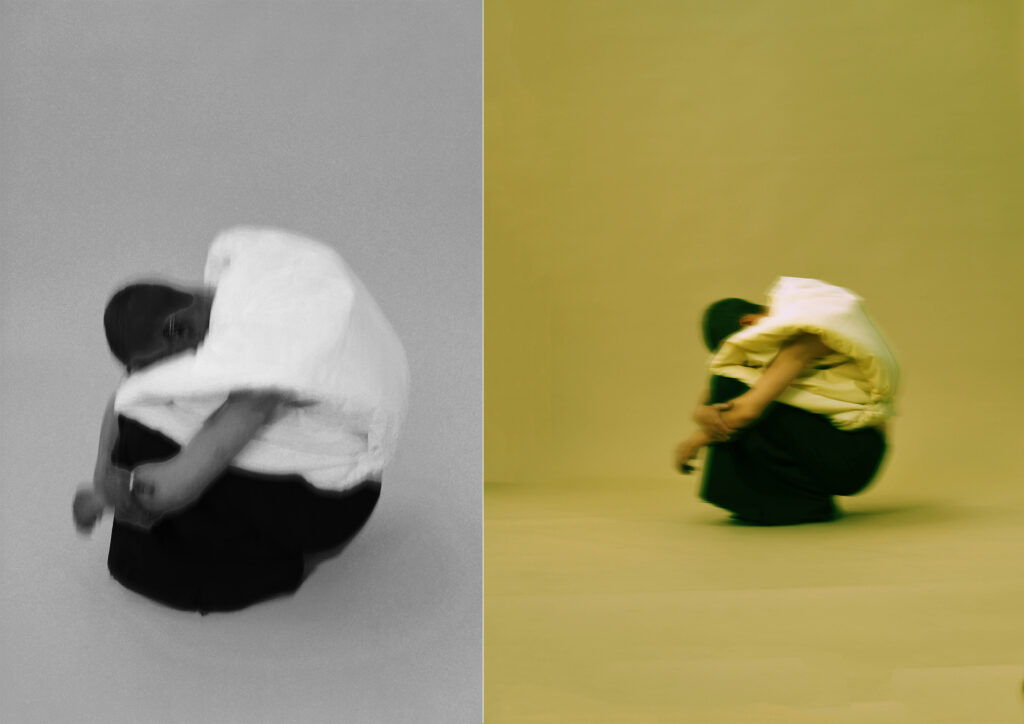 THREE THINGS IN YOUR PURSE ? 
Sketchbook where all is welcome
My favorite coalpen
And most definitely you will find in every bag pieces of dried flowers that I have picked along the way that have then fallen to the bottom and been forgotten, haha

ALWAYS IN YOUR CUPBOARD? 
Olive oil, Fresh ginger, Bananas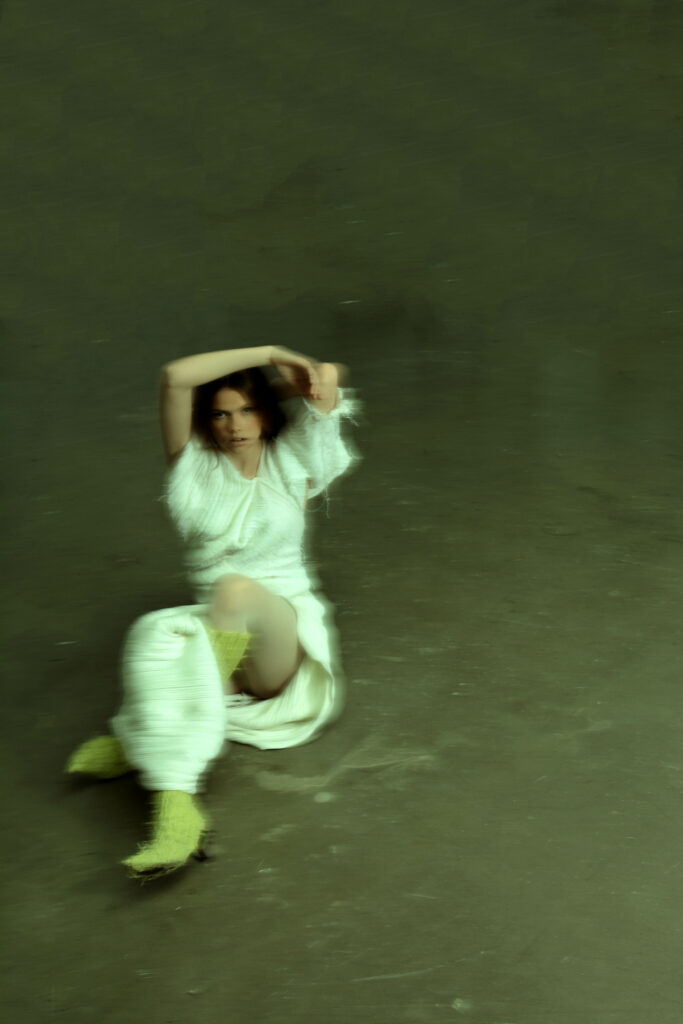 FAVOURITE WORKOUT:
Pilates! Pilates is my source to drop from my mind to my body and get into the flow. 
I love to feel strong from within and in tune with my body at the same time which Pilates allows me to do. I have such a strong need to be in movement and love creating a balanced life, that is so important to nurture my creativity. I recently did my Mat Pilates teacher training and am slowly starting to share the bliss by teaching my dear ones.

WHAT DOES "WELLBEING" MEAN TO YOU? 
Wellbeing to me is to feel at home in myself, to flow with the waves of life and stay rooted in myself at the same time, to love and to see the beauty in life.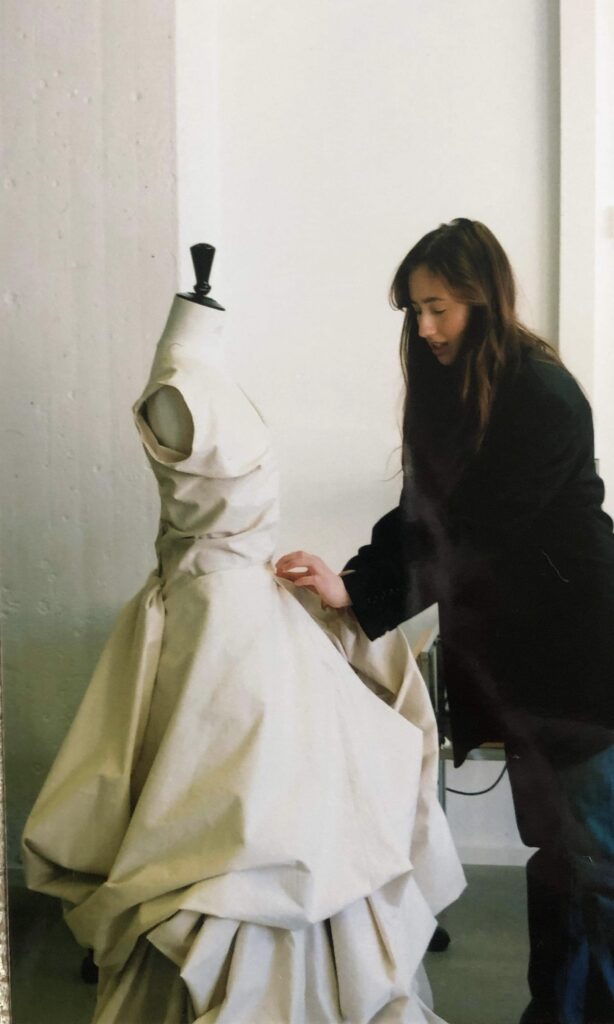 WHAT DOES YOUR EXPRESSION OF CREATIVITY DO FOR YOU?
It gives me a sense of home in myself in a way, I have this need to create and explore and love to live in the creative flow. Being creative can be curating rocks and making a sculpture before the sea washes it away seconds after. It doesn't need to be tied to making something tangible at all times, just to listen to and nurture the creative flow within myself.

FAVOURITE TRAVEL DESTINATION?
I think I have yet to travel to that place so I stay curious until then.

THIS TIME LAST YEAR, I WISH I KNEW…. 
That so much magic is coming your way, just lean into and trust the process

I FEEL MOST CREATIVELY FULFILLED WHEN…
My full vision comes to life. It is such a special thing to have your strong vision seeing the light of day and being able to share it with the world.

SOMEONE YOU ADMIRE? 
I am so deeply inspired by the women in my life. I am surrounded by such incredible, wise, loving beings and greatful to get to see them grow and prosper.

SOMETHING YOU ARE PROUD OF? 
My promise to myself to always listen to my intuition and daring to follow my heart, always.

WHAT IS NEXT FOR YOU AND WHAT ARE YOU WORKING ON? 
This summer I have created space for designing a few custom pieces for some very special souls.
I will spend the later half of my summer in Iceland, grounding and spending time in nature and with dear ones. In the fall I will head onto a new adventure overseas before returning back to Sweden to do the last year of my studies. The focus will be on designing my BA graduation collection, I will be diving into my creative world and exploring new paths, excited to see what magic the process leads me to.