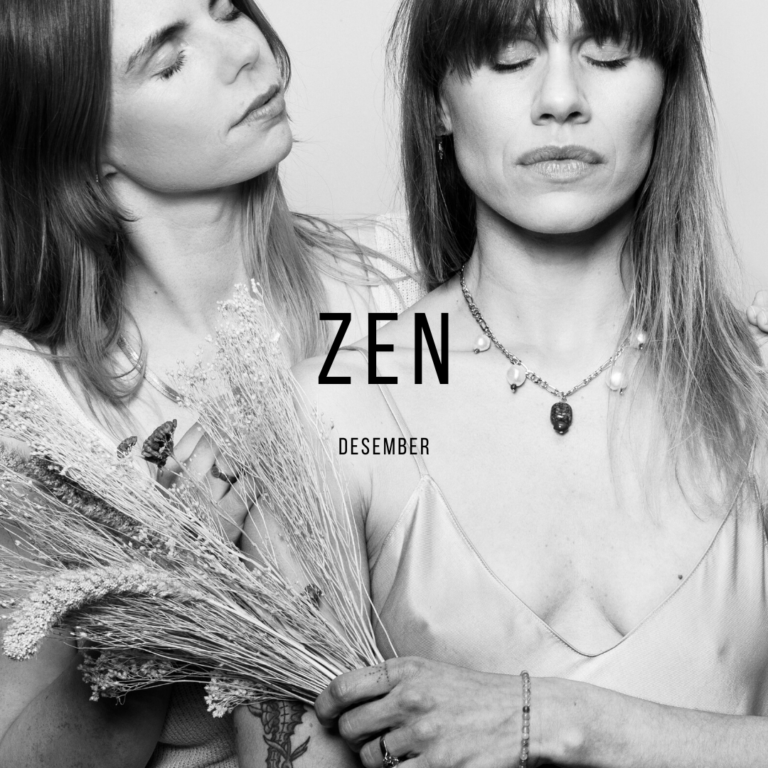 "For there is never anything but the present, and if one cannot live there, one cannot live anywhere."
― Alan W. Watts, The Way of Zen
The holiday season is a time of celebration and community with friends and family. Yet the hectic nature of this time of year can wreak havoc on our nervous systems as we embody the pressures of buying gifts, throwing parties, and hosting family. This season is typically characterized by love and light, but can quickly turn into one of the greatest catalysts for stress. However, through intention and awareness, we can stay connected to the essence of this spiritual season. Here, we share and recommend three mindful ways to keep your "zenergy" up as the world whirls around you during the holidays.
Be Still
There's a tremendous amount of movement that happens around the holiday season. If you actually pause to absorb what's unfolding around you, it's amazing to witness the frenetic energy buzzing about. Stillness has been our wisest teacher. When we intentionally become that still point in a turning world, we're able to find clarity beneath the ripples of stress, anxiety, and  stream of thoughts. To practice the art of stillness, continue coming back to the present moment, using our breath and body as anchors to steady the mind.
During the holiday season, make your meditation practice a non-negotiable on your schedule, like brushing your teeth or eating breakfast. Sitting on your cushion each day will help you maintain your energetic vibration, make you less reactive, and give you that embodied sense of peace you'll need when triggered by difficult family interactions. Allow this holiday season to be an opportunity to become a perpetual student of stillness. HERE is a link to all video meditations in the membership
Commit to the Sacred "No"
This is a growth area for so many of us, including us. When we begin to practice that sacred pause in our lives, we build a greater capacity to make choices that are aligned with our life's values and intentions. In order to keep our Zen during the holidays, it's important establish boundaries and say "no" when we need to protect our internal needs. Saying "no" to party invitations, hosting expectations, and even gift-giving is a deep practice of self-care. When we take care of our energetic and emotional needs, we're able to fully, authentically show up when we actually say "yes." Committing to the sacred "no" is an act of boundary setting that aligns with your soul. 
It's liberating to exist in alignment with the needs of our inner landscape—and, in the process, we invite others to do the same. What a gift to those we love! Self inquiry is powerful. When deciding to attend parties, buy gifts, and host family this holiday season, we encourage you to ask yourself if it is aligned.
Be a Creature of Compassion
Compassion reflects the wisdom of being connected to other beings through the universal experience of suffering. The practice of compassion starts with kindness turned inward. When we're judgmental and reactive to others in our external lives, it's a projection of our inner wounds and judgment towards self. Acknowledging this truth allows us to release judgment and soften into our heartspace—where compassion flows. The holiday season is a beautiful time to sense the truth that we're all ieternally connected. To commit to walking a path of compassion is to journey inward—dipping beneath the materialism of the season and reconnecting to the heart of humanity.
What greater gift can you give yourself, loved ones, and the world? Perhaps you sit and practice compassion meditation to start each day this season. Or, create a compassionate mantra. Images are also powerful ways to cultivate compassion. Closing your eyes, you can envision wrapping others in an aura of loving light. Be creative and elevate your vibration this holiday season!
Inner peace starts with you. Staying connected to the divine energy of the season takes focused intention and consciousness. Practicing the art of stillness and the sacred "no" with an expansive, compassionate heart is a transformative gift you can give yourself and others this season. Taking gentle care of our inner world will elevate our levels of peace, joy, and ease in our outer world.
Take extra good care of yourself, listen to calming tunes, take long baths & take deep, deep breaths
Happy Holidays,

Dagný & Eva sit down to discuss the theme of the month and talk about how to find your ZENergy during the holidays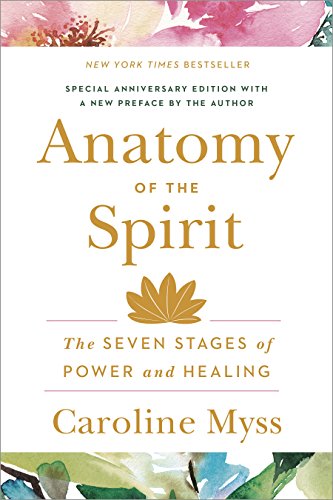 ANATOMY OF THE SPIRIT is the book of the month- This book is a favourite of ours and also a favourite of Inga, the yoga nidra teacher at Rvk Ritual that we interview below. The book talks about the importance of energy in healing. Building on wisdom from Hindu, Christian, and Kaballah traditions, this comprehensive guide to energy healing reveals the hidden stresses, beliefs, and attitudes that cause illness. Anatomy of the Spirit is the boldest presentation of energy medicine to date, written by one of its premier practitioners, internationally acclaimed medical intuitive Caroline Myss, who is amongst the "hottest new voices in the alternative health/spirituality scene" Based on fifteen years of research into energy medicine, Dr. Myss's work shows how every illness corresponds to a pattern of emotional and psychological stresses, beliefs, and attitudes that have influenced corresponding areas of the human body.
Relaxing tunes to listen to anytime you need to tune down your nervous system. Binaural beats and theta waves are perfect before sleep
Eva leads us into a soft and sweet heart opening movement
CONTRACT & EXPAND - 20 MIN MEDITATION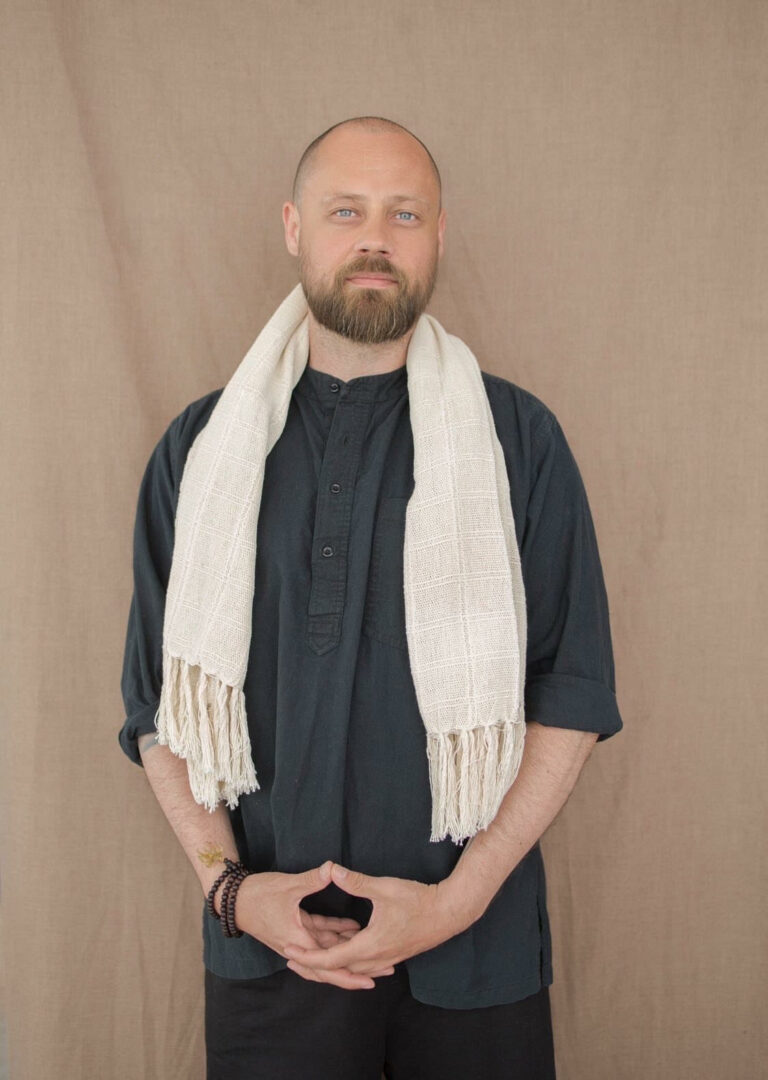 A beautiful lead meditation journey by Bergsteinn Jónsson that we interviewed last month to remind us that we are all connected! He has a meditation class in THE RVK RITUAL STUDIO every week! Check out our CLASSES HERE Click the button below to listen to the soundfile meditation
RITUAL TALK WITH INGA INGJALDS
Inga Ingjalds our YOGA NIDRA teacher in Rvk Ritual tells us her story of BURN OUT and how Yoga Nidra changed her life. Follow her instagram HERE
Ritual recipe of the month: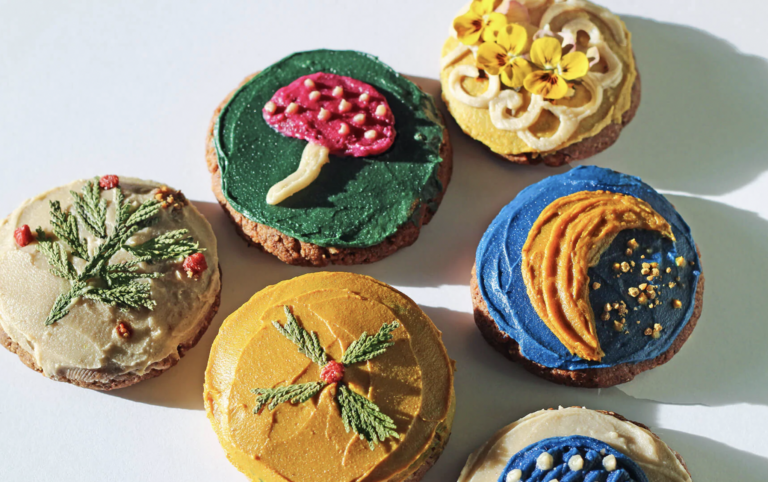 GRAIN-FREE & VEGAN HOLIDAY COOKIES
A part of feeling ZEN is following your own principles and taking care of yourself during the holidays. But we all need to indulge
A way to do that is to make a healthier version of holiday cookies. These bright, festive, and without fake color dyes, refined sugars, and grains for easy digestion—makes 12 cookies
psst! if you want them extra ZEN, add some Ashwaganda or Rhodiola to your baking
Ingredients:
½ cup coconut sugar

8-10 dates, pitted

½ cup coconut oil

2 tablespoons flax seed + 4 tablespoons water

1 tablespoon vanilla extract

½ cup hazelnuts, crushed or milled

1 cup almond flour

½ cup cassava flour (or Tapioca Starch/Arrowroot Starch/ Corn starch/potato starch)

1 teaspoon baking soda

1 teaspoon baking powder

1 teaspoon flaky salt
Cosmic Cashew Frosting:
½ cup cashews, soaked overnight

¼ cup coconut butter

1 teaspoon vanilla extract

1 tablespoon maple syrup

2 tablespoon plant based mylk
Suggested Frosting Colors:
Green—2 teaspoons matcha or 2 teaspoons nettle powder

Pink—1 tablespoon rose powder or 1 teaspoon schisandra powder or 1 teaspoon beet powder or 1/4 of a small beet

Purple—1 teaspoon butterfly pea flower powder

Yellow— 1 teaspoon turmeric powder

Blue—1 teaspoon blue-green spirulina powder
Optional Topping Ideas:
Goji berries

Edible flowers

Bee pollen

(Untreated) pine needles
Directions:
Preheat oven to 180 C / 350F.

In a bowl, combine flax seed and water, allowing to sit for at least 5 minutes.

In a blender or food processor, place dates, coconut sugar, and coconut oil and blend until smooth.

Pour date/coconut sugar mixture into bowl with flax seed.

Add vanilla extract to bowl and mix well.

In a separate bowl, combine crushed hazelnuts (crush by using a rolling pin or place in a blender and blend for 10 seconds), almond flour, cassava flour, baking soda, baking powder, salt, and mix well.

Combine the wet mixture and dry ingredients and mix well.

Place cookie dough in the fridge and let chill for 30 minutes to an hour.

On a baking sheet lined with parchment paper, add a scoop of batter and form into a small flat disc.

Bake cookies for 12 minutes and let cool completely before frosting.
Frosting:
While cookies are baking, place cashews, coconut butter, vanilla, plant based mylk, maple syrup in a blender and blend until smooth (about 2-4 minutes). To achieve a completely smooth consistency, scrape down the sides frequently and add liquid 1 tablespoon at a time.

Divide frosting into multiple bowls (depending on how many colors you are creating) and add coloring with the measurements indicated above.

Frost, decorate, enjoy.