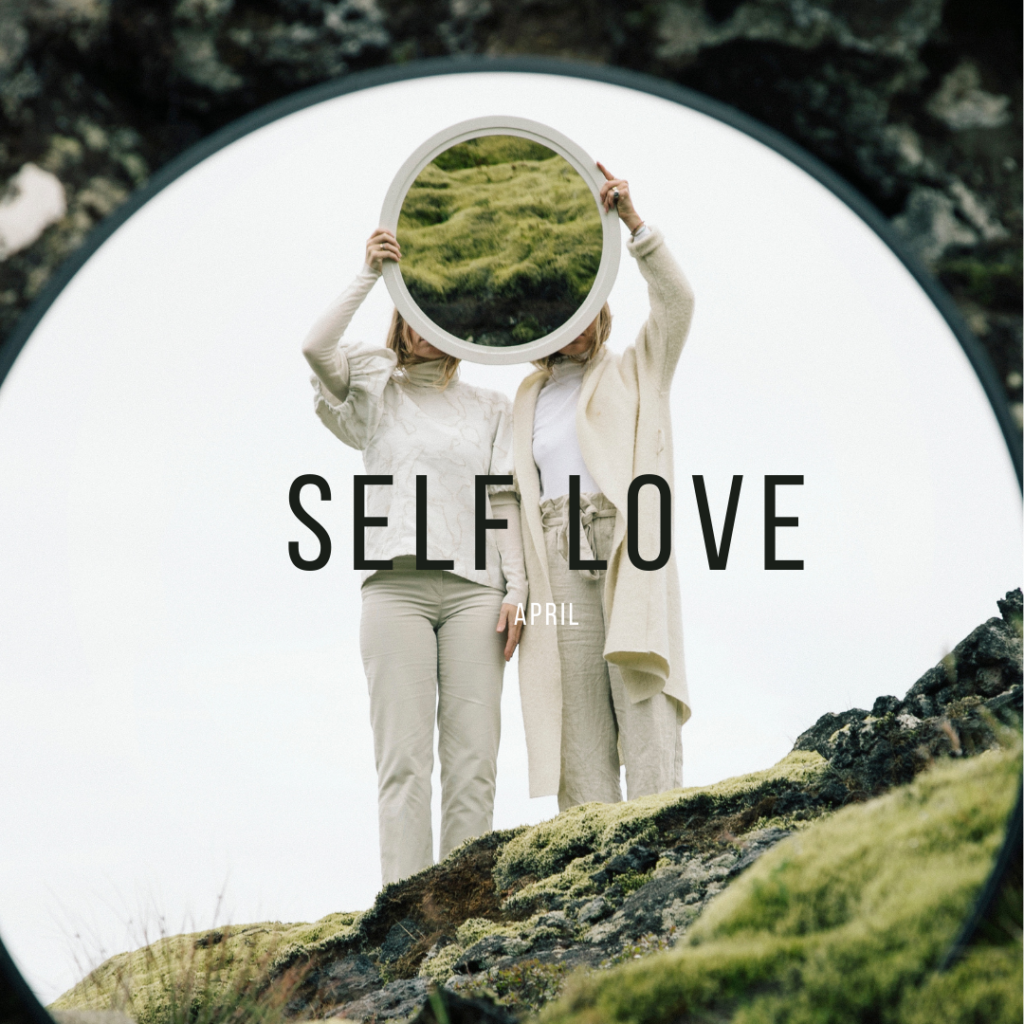 Self-love is not a state we find ourselves in one day that will keep strong daily, it is rather a thing to be practiced daily and that can be transforming in every way.  Most of us don't even realise that there is a little corner of our brains dedicated to destroying our own selves. We are stuck in thought patterns of regret, self blame, negative self talk, self doubt or fear. Society and social media make this even worse. That leaves little space for authentic happiness and joy. Thats why we chose to explore this consept deeper.
The term Self Love has become so commonplace that people have stopped treating it with the gravity and respect it deserves. It's not about not taking care of yourself or ignoring your own mistakes, it is the opposite. 
What does self-love really mean?
Self-love, to put it simply, means being kind to oneself. It is about not comparing yourself to others or self-blame.
But what does being kind to yourself mean? It's often confused with narcissism or being self centered. But it is the opposite. It is about loving yourself so you can love others like they deserve to be loved. 
Self-love, is gentle and focused on lifting oneself without putting anyone else down. It goes hand in hand with self-awareness.
The reason why we think this topic is important is because one thought of self doubt can instantly take up to 30% of your energy and we are sure we all want to spend our energy in a different way.
Will Smith believes that Self Love is Self discipline and we agree, if we change our relationship to the word discipline, as it is not punishment but love. So changing the mindset from    " I cant to do this" (victim mindset) to "I love you to much to let you do this thing that is not good for you"
Elements of Self-love
Self -Awareness

Self -Compassion

Self – Care

Self – Discipline

Self – Respect
We believe that our power lies in accepting ourselves fully. To learn to accept every inch of your heart, mind, and body. The mission being to become so comfortable with your unique self, that nobody can embarrass or discomfort you into altering yourself.
If you could see yourself from outside in, you would see more clearly. It is our internal life that is the tricky part, as we believe you are great, you are kind, you are strong. 
If self-awareness is accompanied by self-love, the process of growth is faster and more effective. When we set out on a journey of self-discovery, there are a lot of truths that we uncover. Think about how you would fight for the person you love the most in the world, now do yourself a favour and go on the journey to make yourself that person. 
So, don't ever confuse self-love with selfishness. We all need to understand that if we can't love ourselves, we will never be able to love anyone else either. The other person will simply end up being a crutch. The only mission is to compare who you are today to who you were yesterday. That's our benchmark! If we are better today, then we were yesterday, we can celebrate!!
In conclusion, every little achievement counts! Love and respect yourself and turn every failure into a stepping stone towards greatness.
How can you practice self-love?
Learn to say 'No'

Say 'No' without an accompanying explanation

Quit the victim mentality

Respect your needs, time and energy

Learn to accept yourself (body, mind and spirit. all flaws and all)

Consciously cultivate healthy behaviour and self care

Have strong boundaries

Practice forgiveness

Be grateful

Celebrate the little wins

Don't compare yourself to others
Enjoy this 25 minute soft yoga flow that focuses on self love and accepting your body where it is now
This is a very powerful meditation that we use on a regular basis when we need to release anger, regret or hurt. 
Conversation with Anna Guðný
Anna Guðný Torfadóttir has a great passion for both mental and physical health. She teaches both the therapy Learn to love yourself as well as having the online course; Refresh yourself that is about food and nourishment. She has learned how important it is to eat right both physically and mentally. We love her recipies and her vibrant energy and in this conversation she talks about her journey to self love
Conversation with Elín Strandberg
Elín Ásbjarnardóttir Strandberg has been a big voice in the body love and neautrality movement in Iceland. She is a yoga teacher that breaks the mold of the stereotype of the typical ultra slim yoga teacher, embracing her body shape, her beautiful curves, all the perfect imperfections we all have and is now embracing the changes that pregnancy has on the body. She is a true inspiration and has been on a long journey to self acceptance and love.
Follow her HERE for more inspiration