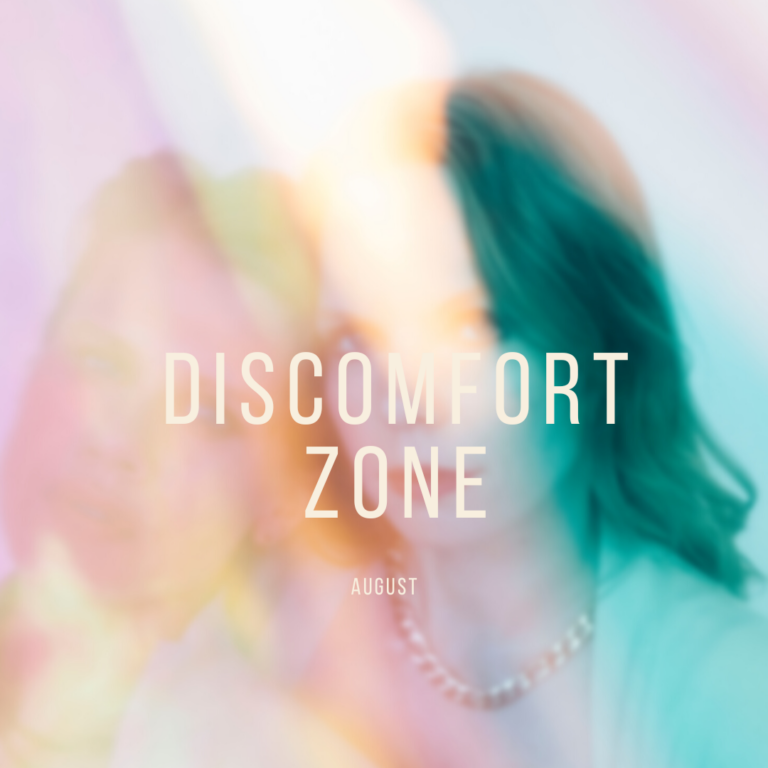 Dear Ritual club
There's a good reason why the phrase "step out of your comfort zone" is used so much. It is necessary for all growth to happen. Sometimes you step out of your comfort willingly and sometimes life happens and throws you out of your so called comfort zone. While the phrase is often used to get us to challenge ourselves and do something new, there's also a deeper meaning and several other benefits involved. You stand to gain a great deal from going past your current comfort level.
Resistance and severe discomfort are things that we feel when we're doing something new. Whether we're thinking about changing jobs, moving or launching a new business, resistance is active.  For some, the response is to dislike anything new that threatens the status quo. As a result, when you start to explore something new in any form, you'll feel like procrastinating or even self-sabotaging your new journey.
The key to dealing with discomfort is to embrace it. Resisting resistance is a sure way to reinforce the negative feedback loop and keep you from making new changes in life.
But on the other side of the discomfort is growth, fun, happiness, expansion, adventure. Let's look at why and how to manage feelings of discomfort.
Uncover the underlying problem areas.
When stepping out of your comfort zone it can be helpful being present and staying with your uncomfortable feelings. This way you may uncover some underlying beliefs and assumptions that make you feel unhappy. It's a good idea to journal or write your thoughts down at this point.
You may discover that you're worried about something or that you feel like you need more skills to cope with changes. Getting to know what makes you uncomfortable can help you process your feelings and address deeper issues.
Allow discomfort to pass.
It's not unusual for uncomfortable feelings to arise simply as a by-product of your habits and new experiences.
What we mean is that your past experiences involving change or growth in any form may have led to outcomes you didn't like. As a result, you could unconsciously develop the belief that when you're uncomfortable it's a sign of real danger.
You don't always have to uncover deep-seated issues to get rid of discomfort. It's worthwhile to know that sometimes bad feelings come up because that's just a natural by-product in life.
However, resisting them or pushing against them is not the solution. You need to sit with your feelings and let the discomfort you're facing exist for the time that it does. Sooner or later, you'll have new thoughts and feelings and will get past your current issue.
Build resilience.
As intimidating as discomfort is, it's something that you can learn to cope with and, as a result, transfer your ability to deal with discomfort in one situation to another.
Whenever you're uncomfortable, staying within the discomfort zone gives you the chance to think and you'll soon realize that you can cope with your feelings in new situations too even if they aren't alike. Staying in your discomfort zone can work like a muscle and help you build emotional resilience.
DANCE IN THE DISCOMFORT ZONE
So this month we want you to be danzing in the discomfort zone as much as you can. Try new things, do challenging movement, meditation and self work. Take leaps small or big and feel the wonderful discomfort.
Take 5 minutes to think of 5 things that  you could do that would move you out of your comfort zone
1
2.
3.
4
5.
Feeling discomfort and resistance are normal experiences in life.
Creativity and growth come from stepping out of your comfort zone, true, but also from learning to inhabit your discomfort zone in a mindful way.
xoxo,

Dagný & Eva sit down to discuss the theme, how we have stepped out of our comfort zone and what that has brought us closer to our vision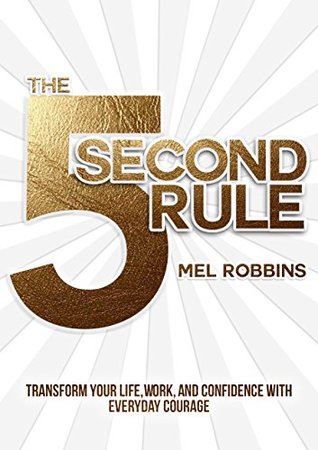 We love the book: The 5 Second Rule, as it has a simple yet transformational message! It is the secret to changing anything about your life. You can use the Rule and its countdown method to break any bad habit, interrupt self-doubt and negative self-talk, and push yourself to take the actions that will change your life.

If you struggle with motivation...
If you are tired of doubting yourself...
If you know what you want but can't make yourself go get it...

The 5 Second Rule could be the answer. The secret to changing your life isn't knowing what to do--it's knowing how to make yourself do it. It's a simple tool, backed by research, and it has changed the lives of millions.
RITUAL METHOD FLOW WITH EVA - 17 MIN
The Ritual Method flow. Our own method to moving that we have been developing for years now. Short and sweet flow to move energy and get us out of our comfort zone
PROJECTION & PROTECTION MEDITATION - 15 MIN
This meditation gives you enchanting, magnetic personality, with many unexpected friends. The Mangala Charn Mantra surrounds the magnetic field with protective light.
Aad Guray Nameh
Jugaad Guray Nameh
Sat Guray Nameh
Siri Guru Dayvaw Nameh
I bow to the primal wisdom, I bow to the true wisdom, I bow to the great unseen wisdom
Ritual recipe of the month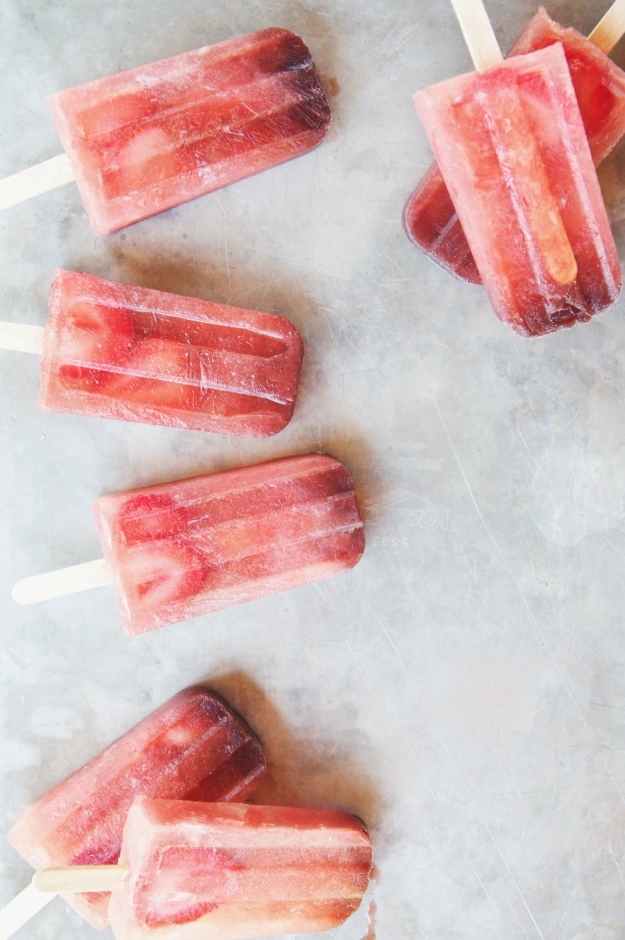 POPSICLES AREN'T JUST FOR KIDS. THIS POPSICLE GOT A GROWN-UP MAKEOVER WITH THE HELP OF POWERFUL HEALING PLANTS, MADE TO KEEP YOU HYDRATED, HORMONALLY BALANCED, AND COOL. IT IS REFRESHING AND SUPERCHARGED WITH HERBS TO ENCOURAGE A SUMMERTIME GLOW. 
Watermelon-Berry Popsicle
Summer is picking fresh strawberries, eating entire watermelons, and looking for wild flowers. This popcicle combines some of the iconic tastes of summer and allows them to shine, just as they are. In addition to being delicious, this popsicle has healing elements from rose, tulsi, and basil. It's an uplifting, restorative, and heart-opening blend of herbs that can help ease stress and nourish your spirit. 
Ingredients:
1 cup of fresh strawberries

2 cups cubed watermelon

3 tablespoons dried rose petals

2 tablespoons Tulsi (also called holy basil optional) 

½ cup fresh basil leaves 

1 tablespoon additional rose petals
Directions:
For this recipe, you can make a hot or cold infusion.
To make a hot infusion: Pour boiling water over 3 teaspoons rose petals and tulsi in a heatproof jar or teapot. Steep for 10 minutes and taste. if you like it stronger, steep for 20 minutes. 
For a cold infusion: Place herbs into at least 4 cups of water and place at room temperature or in the fridge for 4-8 hours. Once steeping is complete, strain well. 
1. Blend together the strawberries, watermelon, and basil. Once well blended, add in herbal infusion a half a cup at a time.
2. After you add a half cup of liquid, stop blending and taste. Repeat this step until the taste is to your liking. The pop should be fruity first and floral or herby second. If you want it sweeter, add more fruit. If you prefer more floral notes, add more infusion or additional rose petals.
3. Pour the fruit and herb infusion into your popsicle molds and freeze for one hour. After one hour, insert popsicle sticks in and freeze for at least an additional four hours or until frozen. 
ENJOY ONE ON A SUNNY DAY!
RITUAL CLUB ZOOM - AUGUST 19th
Dagný does a kundalini practice with us to strenghten the nervous system and train the mind. We also do a powerful written excersise to discover our blocks