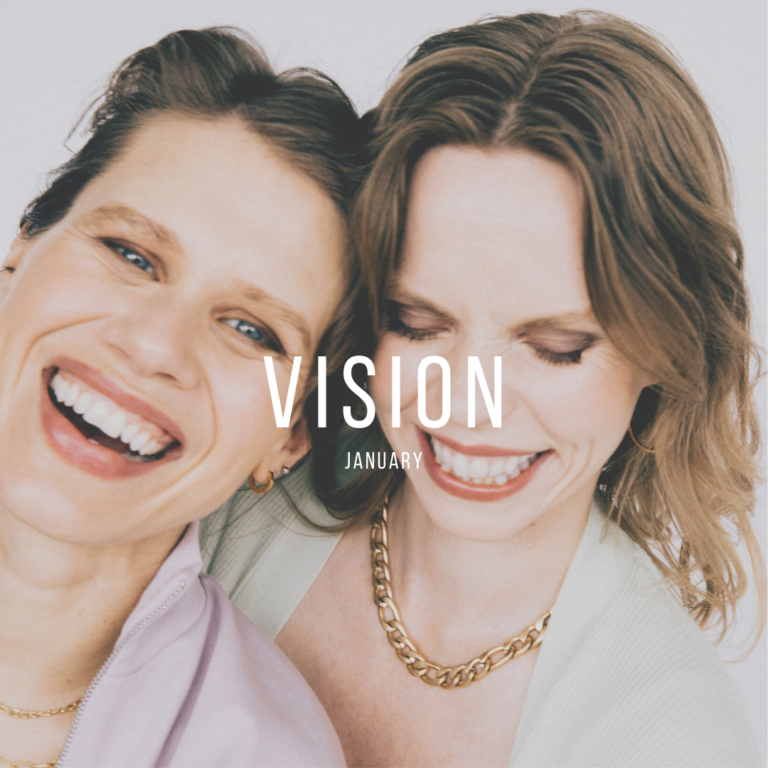 ---
HAPPY NEW YEAR!
This month we have ALOT of goodies for you to support a magnetic start of the year!
1. VISION WORK
2. A new years chat from us!
3. A cosmic forecast with Jara Gian Tara
4. Manifest Meditations
5. Manifestation talk with Bella Morgan 
6. Best of movement videos
and coming soon..
6. pilates class with Magga
7. Highest self soundfile 
8. Bookclub
If you want to move this weekend and need some inspiration here are some of our favourite yoga classes from our past months in the membership! Scroll all the way down for The Ritual method, Detox Kriya and Restorative Flow!
We also recommend you scroll through the older membership themes and find videos and interviews to inspire you to begin this year on a HIGH NOTE and that support some of your goals or resolutions!
LETS DO THIS 2022!
xoxo
Dagný & Eva
---
VISION WORK
2022 is here. This beautiful number of a year and we are ready to take on this year! This time of the year often brings confusion and self doubt, as we compare our lives to others and feel we are not up to pair, "missing" that beautiful living room, fancy shoes or that handsome partner. But we belive we are exactly where we are supposed to be right now and that the universe has our back. But the dreams don´t just fall in our lap, we need to take a step closer to them and then they get a step closer to us. This month to help the universe help us we are diving even deeper into VISION (for those of you that have done self mastery). We are going into the why, the how and the what. But just to be clear from the start, we are NOT making a vision of you based on wwhat society wants from you. It is so good to be inspired by fellow humans and it is a great tool (that we will use later) BUT in this comparison heavy world we live in we need to take a step back and remember who WE are. We are all becoming to much the same, and that is really not what gives life, life. You know? The most vibrant persons are the one that are doing there own thing, have true individuality. So bringing authenticity into our vision work for the year is KEY! 
HOW ARE WE DOING THIS?
Put simply, authenticity means "you're true to your own personality, values, and spirit, regardless of the pressure that you're under to act otherwise. You're honest with yourself and with others, and you take responsibility for your mistakes. Your values, ideals, and actions align."
Ok that means we need to start with our values! If you have done Self Mastery, find your inner code and see how it fits with this work now or if it needs any updating. Here are some questions to start you on your way to your values or inner code (or to refresh your inner code): 
1. Who do you admire?
To better understand what you value, it can help to turn to real-life examples of people who exhibit admirable qualities. Think of some positive role models who inspire you to live a meaningful life. This could include people you know personally, famous figures, characters in a book, etc. 
As you think about these people, write down:
what it is about them that inspires you
the admirable qualities they possess
behaviors and actions you would like to emulate
2. What inspires you to take action?
Often our core values reveal themselves through our actions. Can you think of a situation when you took a stand for someone or something?Try writing down some of the reasons you felt so strongly to take action. For example:
the feelings that motivated you to speak up or act
what you were willing to risk in that situation
the results of taking action — what you gained or lost
3. When do you feel most like yourself?
When we feel like ourselves, we feel this feeling of flow. When you're in situations that allow you to be authentic, that's a clue that you are in alignment with your values. And when you have to betray yourself to fit in or find success, you feel ashamed and alone. 
In situations that feel wrong in some way, what's going on? Write down:
who you're with
what feelings are triggered
what these experiences cost you emotionally or physically
In situations where you feel real and authentic, what's going on? Write down:
who you're with
what activities are involved
positive emotions or outcomes of these experiences
VISION WORK
A clear vision works as a navigation and motivation tool. Now when you have a better understanding of your values, inner code ( you don´t have to have it all figured out ), lets start making our vision for 2022. AND LETS GET THERE!
Start by doing a meditation (the ones below are great)
Then put a timer to 5 minutes and start writing your vision in present tense like it already happened. This is not the final version so let what ever comes come. 
Now look at your vision and refine it, can you be more specific or make it more juicy? Is it a good vibe that is happening? What is the vibe of your vision?

Next write down action steps that will bring you closer to this 2022 vision. 

Visulis

e your vision daily after meditation or before sleep
We got Jara GianTara a kundalini teacher, astrologer and mystic to us about the new year! Follow Tungldagbók or Jaras Instagram for more wisdom! 
We want to start the year with a simple mantra meditation to replace our negative thoughts with a positive healing mantra that also serves as inspiration and affirmation. Lets repeat this mantra not only when doing the meditation but throughout our day, bringing health, healing and happiness to every one of our cells. Its also a great daily practice to combine this meditation with the manifestation meditation and using them as your daily routine. 
A short & beautiful visualisation perfect to do with family members, to learn and teach to your kids ect. This is a powerful practice to honour energetic boundaries and help you feel safe.
We had Arabella Morgan over for a chat on manifestation and focusing on manifesting in love. Such a wise woman sharing from her knowlegde.
FOLLOW HER ON INSTAGRAM FOR MORE: https://instagram.com/bellamorgan
We want to support your movement goals and will upload a pilates class with Magga next week! But the best time to start moving is NOW so here are some of our favourite classes in the membership. 
The ritual method for a workout
Kundalini kriya for detox
a restorative flow to RELAX