Finally you will get a chance to know our amazing graphic designer & pilates teacher Magga Weisshappel better. We are so lucky to have her with us in the RVK RITUAL journey, she is the coolest lady that we know and the kindest. She does many things, is a graphic designer,  teaches pilates (at Rvk Ritual) & yoga and is also one half of the duo Hus & Hillbilly and just launched a tv show on RÚV this month called OPNUN.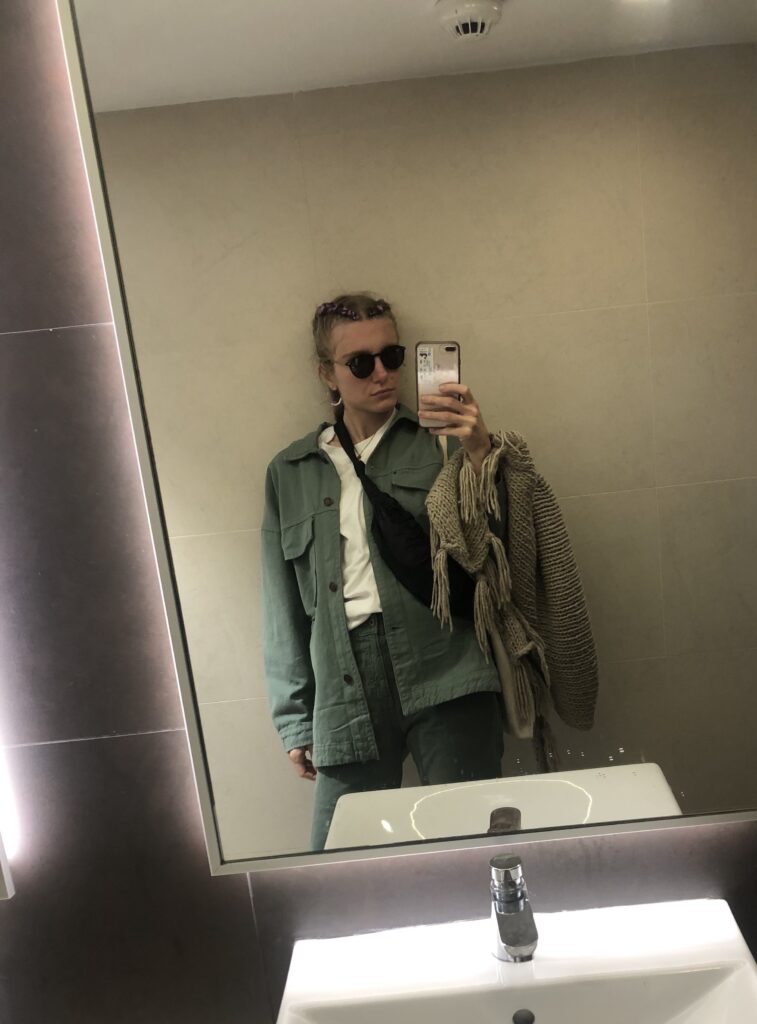 NAME:  Margrét Weisshappel
CREATIVE OUTLET: drawing
WORK: graphic designer and pilates- and yoga teacher
LOCATED: reykjavík
SUN, MOON, RISING: scorpio sun, aquarius moon, libra rising
HUMAN DESIGN: projector with splenic authority
FIRST THING YOU DID THIS MORNING & MORNING ROUTINE?
Alarm goes off at 6.30 am, I snooze until 7 am. Put on music. Brush teeth, cold water on my face, clean face, c vitamin and moisturizer. I have very long hair so I brush it very well and love spraying the rvk ritual hair mist (not an ad, just luv it). Then a glass of water and vitamin d and b12. Not a breakfast person so sometimes have a coffee or make a matcha latte. Stretch my body and sometimes meditate. Then I wake my daughter up and start making her packed snack (we call it nesti). Make up, clothes and then we're ready to go to school and work. On weekends I do everything much slower and even read in the mornings. 
WHAT IS YOUR BACKGROUND?
education: BA in Graphic design from LHÍ and studied pilates training in Ireland and Iceland, and yoga in Iceland. 
Interests: movement in many forms, reading and listening to audiobooks, chilling with my daughter.  
family: I have a ten year old daughter, we have a lovely relationship. And I also have the best parents and an amazing sister, Ragga Weisshappel. We work a lot together on Hús&Hillbilly (insta: hus_og_hillbilly) and other projects. 
WHAT IS THE MOST IMPORTANT WAKE UP CALL OF YOUR LIFE?
I guess it was knowing I was pregnant a week after I turned twenty. Time to grow up. 
HOW DID YOU FIND PILATES & WHAT HAS IT DONE FOR YOU?
I have scoliosis and was very lucky that my aunt, the great Lára Stefánsdóttir, is a pilates teacher. So when I was 15 I started going to her classes. Pilates has helped me live without pain and when I was 26 years old I decided to study to be a trainer myself, so I could help other people live without pain as well. 
WHAT HAS HELPED YOU THE MOST ON YOUR WELLNESS/SELF CARE JOURNEY?
My mother used to heal my pain away when I was younger, and sometimes still does, and helped me think about things in a good way. I think that was the beginning of my wellness journey, even though I didn't listen at all in my teenage years. But when I got older I started using these methods myself.
I also just like to move my body in any way. I also made a decision many years ago to drink less alcohol, and that has helped my nervous system a lot. And of course getting to know Eva and Dagný, the Rvk Ritual superwomen, has also helped me dive deeper. 
DO YOU HAVE A PERSONAL SELF PRACTICE (MEDITATION, BREATHWORK, MOVEMENT, THERAPY ) OR USE ANY TOOLS TO KEEP YOUR MIND/BODY HEALTHY?
I try to meditate when "I have time" which I know is not the best, but it works for me right now. I breathe very consciously through the day, through my nose (especially after reading the book Breath). And stretch, do pilates, yoga and go to the hot tub and sauna when I can. I also like trying new things, and look forward to the next thing that "sticks".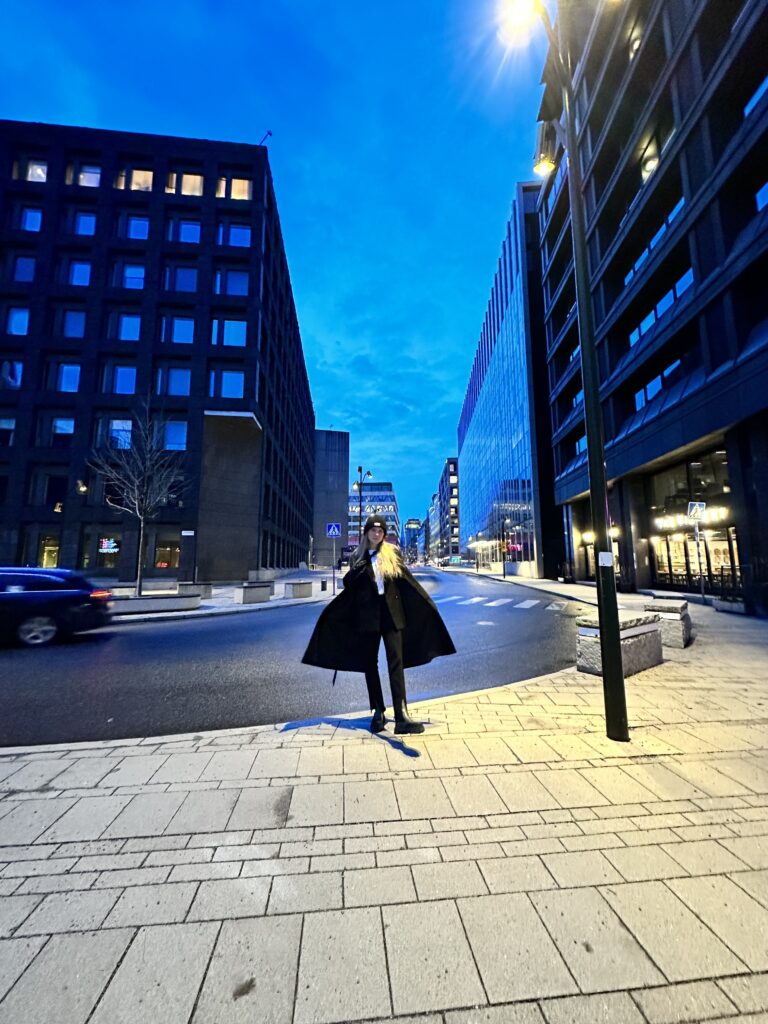 HOW DO YOU RELAX: 
I like to go to the hot tub and sauna at the swimming pool, with my daughter and one friend so they play and I just lie there. Or read a book in the daytime. And have a massage. 
FAVORITE SPOT IN REYKJAVIK: 
Vesturbæjarlaugin, my bedroom and I really like Hygge, a café close to my home. 
HEALTH PHILOSOPHY: 
Everything in moderation. 
ALWAYS IN YOUR CUPBOARD?
Salt, olive oil and coffee
3 FAV INSTAGRAMS
It's nice that for design inspo
jjweeks_pilates for pilates inspo (and body goals when I grow up)
And a lot of food and interior design accounts. (and more design and movement). 
THREE THINGS IN YOUR PURSE ? 
Lip mask, earpods, extra car keys. 
SOMEONE YOU ADMIRE?
So many. My parents for supporting each other in everything they do. My sister for her creative mind and kindness. My daughter for her positivity. My friend Kristjana who never gives up on anything. Bah, can't write them all down. Just so many people who inspire me.  
SOMETHING YOU ARE PROUD OF?
Maybe starting university when my daughter was one month old, and finishing when she was three years old. Was not easy. And just these things I have accomplished, I'm proud of myself when I just do the things I want to do, even though they are hard.  
WHAT IS NEXT FOR YOU ? 
Me and my sister, Ragga, are on this TV show called Opnun II on RÚV, that aired on the 23rd of Marc and will be shown every Thursday, where we interview 12 Icelandic artists. And then we are curating a group exhibition with the artists that will open on the 6th of May at Y gallerí in Kópavogur. And then I have a lot of fun design and non-design projects cooking.